"And Moses built an altar and called the name of it, The LORD Is My Banner."
Exodus 17:15
[NOTE: This Veteran's Day Memoriam was added above the original Post, "WHO IS Obama, Part 5: LIES."  It does appear after the XXX.]
"I attribute all the glory to a Supreme Being…
who was able by the humblest instruments…
to establish and secure the liberty and happiness
of these United States."
George Washington
VETERAN'S DAY
NOVEMBER 11, 2013

GOD BLESS OUR VETERANS
AS WE HONOR

ALL

WHO SERVE TODAY
and


ALL

WHO HAVE EVER SERVED
THESE UNITED STATES OF AMERICA
OUR
FREEDOM to EXERCISE
OUR
GOD-GIVEN RIGHTS:
LIFE
LIBERTY
and the
PURSUIT of HAPPINESS,
throughout the
HISTORY OF OUR
GREAT NATION UNDER GOD
Among these brave Americans, I also acknowledge and honor all those I have personally known who have served to preserve my Freedom to exercise my Liberty under God:
WWI:


Grandfather

WWII:


Father, Uncles, Friends
and
Mother: a "Rosie the Riveter"

Korean Conflict:


Uncle, Friends

Viet Nam Conflict:


Brothers-in-law, Cousins, Classmates/Friends

Cold War:
Nephew, Cousins, Classmates/Friends

War on Terror:
Friends
I thank them all for the right that I still have to write and publish this website dedicated to the continued preservation of America and All for which She stands under God.
And, I humbly and gratefully thank God:
my Father, my Lord and Savior Jesus Christ, and the Holy Spirit
through Whom They dwell within me.
"If my people who are called by my name will humble themselves and pray and seek my face and turn from their wicked ways, then I [The Lord] will hear from heaven, and I will forgive their sin and heal their land."  2 Chronicles 7:14
X X X
[For background on Barack Obama and his fellow-collectivist/progressives, click on these links, "WHO IS Obama Part 1, Part 2, Part 3, Part 4."]
BARACK OBAMA
and
COLLECTIVIST/PROGRESSIVES
What are they doing to
Our Liberty under God?
THE LATEST REPORTS INCLUDE:
FEAR AND INTIMIDATION,
IN AMERICA!!!

"Extortion" is a new book by Peter Schweizer.  The author was on the Mark Levin Radio Show on November 6, 2013.  Rumors have been circulating of threats and intimidation causing otherwise stalwart Defenders of our Constitution to suddenly act against their well-known beliefs.  This author presents a dark picture of behind-the-scenes machinations that cause fear and compliance among politicians, businessmen and others, in the governance of our nation.
For a Hannity video about this book, go to: http://www.youtube.com/watch?feature=player_detailpage&v=43yxzQWuojc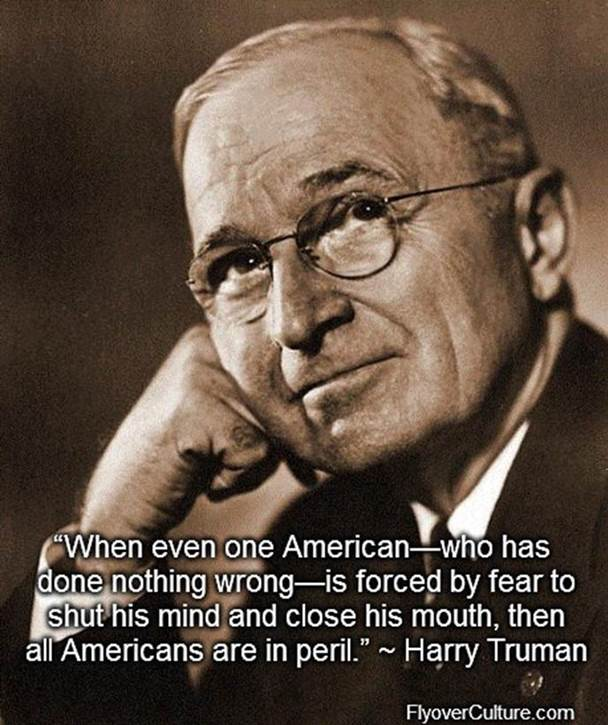 [Thanks to FlyoverCulture.com for their terrific posters and for a very impressive website; at which you can find many quotes with videos!]
Until the majority of Americans learn the truth about collectivism and its radical proponents who call themselves, "progressives," we will not be able to stop the Collectivist Freight Train taking us over the edge of the cliff into the Dark Abyss, and the beginning of a New Darker "Dark Ages."
"Emotion is at the heart of progressive ideology.
Facts and reality are irrelevant."
http://www.newswithviews.com/Coffman/mike145.htm
Mr. Obama repeatedly promised the American people:

"…if you like your plan, you can keep your plan.
If you like your doctor, you can keep your doctor.

"
"That means that no matter how we reform health care, we will keep this promise to the American people: If you like your doctor, you will be able to keep your doctor, period. If you like your health-care plan, you'll be able to keep your health-care plan, period. No one will take it away, no matter what."
On November 4, 2013, with a straight face, Mr. Obama used his Big Brother voice to inform We the People that all those recordings of him making these promises are not really what he said!  We are supposed to accept his latest version of his promise without question:

"If you had or have one of these plans before the Affordable Care Act came into law and you really like that plan, what we said was, you could keep it if hasn't changed since the law's passed."
Regardless of the rest of his new spin on the subject, the only name for the latest statement is,
LIES!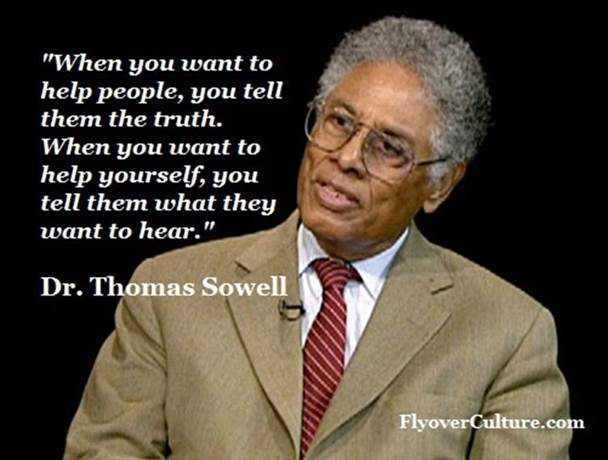 Where do lies originate?
"Jesus said to them,… Why do you not understand what I say?  It is because you cannot bear to hear my word…. You are of your father the devil, and your will is to do your father's desires.  He was a murderer from the beginning, and has nothing to do with the truth, because there is no truth in him.  When he lies, he speaks out of his own character, for he is a liar and the father of lies.  But because I tell the truth, you do not believe me."  John 8:42-45, ESV.
What are some of Big Brother Barack Obama's other latest lies to the MILLIONS of Americans losing their plans and doctors due to cancellation or sky-high premiums and deductibles, and in many cases, inferior coverage?
The plans have to meet


"higher standards"




!!!
They're requiring the insurance companies to sell us "better plans."
I'm still having problems importing videos to this site, so for the rest of his "explanation," please go to:  http://politicalticker.blogs.cnn.com/2013/11/05/obama-further-refines-you-can-keep-your-plan-pledge/
Democrat collectivist/progressives received their talking points to explain the new, "spun" versions of the now-infamous promises.  As reported by HotAir.com, Senator Diane Feinstein (D-CA) assures us:
Well, as I understand it, you can keep it up to the time — and I hope this is correct, but this is what I've been told — up to the time the bill was enacted, and after that, it's a different story.  That part of it, if true, was never made clear.

~
"If I ever vote for another unconstitutional law, I wish I may be shot."
Congressman Davy Crockett
~
Who decides
if standards are,


"higher?"


Or,
that a plan is


"better?"
Big Brother Barack Hussein Obama and his fellow-radical progressives, of course!

Certainly not the individuals who have to pay the new exorbitant prices!
Just why are those prices rising so dramatically?
…a key part of the law is forcing insurers to offer an "essential health benefits" package, providing coverage in 10 categories. The list includes: ambulatory patient services; emergency services; hospitalization; maternity and newborn care; mental health and substance use disorder services, including behavioral health treatment; prescription drugs; rehabilitative and habilitative services and devices; laboratory services; preventive and wellness services and chronic disease management; and pediatric services, including oral and vision care.   http://www.washingtonpost.com/blogs/fact-checker/wp/2013/10/30/obamas-pledge-that-no-one-will-take-away-your-health-plan/
It doesn't matter if you are a man – or a woman beyond child-bearing age, single, or just not planning to conceive – you have to pay for a plan that includes maternity care! 

[and I just learned that men must pay for gynecological care for their personal plans!!!]



You have to pay for the above coverages even if you know you will never use them!  Why?  To redistribute your money (private property) to pay for all of the other people in The Collective who will be using the services, regardless of their circumstances and mindset regarding personal responsibility!
"Some regard private enterprise as if it were a predatory tiger to be shot. Others look upon it as a cow that they can milk. Only a handful see it for what it really is—the strong horse that pulls the whole cart."  Winston Churchill, Prime Minister of Great Britain during World War II
Free enterprise with limited governance!
 
Collectivism UNDER tyrannical governance!
Our Constitution was NOT written to establish a Collective Body on the North American continent through redistribution of property by tyrannical government!!!  If it was, the American Colonies would not have fought the Revolutionary War against Britain's King George III !

Collectivist/Progressive Barack Hussein Obama has repeatedly violated his oath as he defies that Constitution and We the People,
WHILE WE DO NOTHING




TO




IMPEACH HIM




!!!



"I do solemnly swear that I will faithfully execute the office of President of the United States, and will to the best of my ability, preserve, protect and defend the Constitution of the United States."   Presidential Oath of Office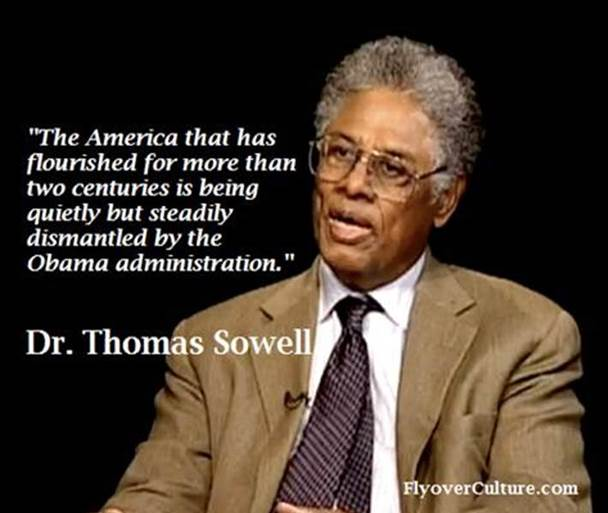 ~
THE PROGRESSIVE MINDSET
"They most often have only a very distant relation with the observed fact."
Psychiatrist Gustave Le Bon; The Group, 1895.
This post's lead quote, the one here, and those following are from an excellent essay, "The Global Financial Death Spiral? Part VII–The Root of What's Wrong — Progressivism," Kristie Pelletier and Michael S. Coffman, Ph.D, October 22, 2013.  The whole essay says much more about progressivism and how progressives, such as the Obamas, Hillary Rodham Clinton, and their ilk, have brought America to the brink of the abyss.  Please read the essay at: http://www.newswithviews.com/Coffman/mike145.htm
"Le Bon found that the ideas and 'opinions' of those we now call progressives 'take one and the same direction, and their conscious personality vanishes.  A collective mind is formed.' (p 13) …"
"… they exhibit 'impulsiveness, irritability, incapacity to reason, the absence of judgment and of [critical thinking], the exaggeration of the sentiments [emotions]…' (p 20) Therefore, 'they most often have only a very distant relation with the observed fact.' (p 24) … In other words, what they imagine or think in their minds is reality to them. (p 40) That explains why they 'exaggerate, affirm, resort to repetitions, and never attempt to prove anything by reasoning.' Yet, it is usually based in emotions, likes and dislikes, not reality. That is why, for instance, they ignore overwhelming evidence that green energy doesn't work and is failing disastrously in Europe." (Emphases added.)

"In the case of fascism and communism, it evolved into socialist tyranny. People are subjects of the government, rather than the government subject to the people."

"The[y] control the curriculum in public education, the federal and most political bodies, most major media and a high percentage of federal and state judgeships. Most Americans under the age of 50 today were publically educated with curricula increasingly corrupted by socialist/progressive ideology. Therefore, their world view (their understanding of reality) is heavily influenced by socialist/progressive ideology. However, unlike true progressives, most Americans have the ability to reason and can eventually see the deficiencies and inconsistencies of socialism/progressivism. Generally, for the purpose of this discussion, these individuals are called liberals."
"As explained in the book Plundered, How Progressive Ideology is Destroying America, progressive ideology controls much of our political, economic, judicial, educational and media institutions. America's public education system churns out liberals with progressive dogma so deeply ingrained that most of the younger-than-50 crowd is imprinted with progressive ideology that forms their world view. Although liberals are not true progressives, they are programmed to think like progressives and literally can't understand why progressivism is so dangerous.
"…they are all rooted in three underlying false beliefs: 1) given the chance, every person will do the right thing; 2) there is no such thing as sin or God; and 3) that government can fix every problem."

"Progressives, while proposing ineffectual solutions, can't look to God, because they have rejected the idea that God even exists. Therefore, their solutions usually end in disaster because they absolutely do not believe every person has a sin nature (human nature); including themselves. They insist that they don't have a sin nature, so their own ideas become their god."
~
This is why Christianity and Judeo-Christian values are being demonized and suppressed in America today!  Collectivist/progressives are their own god, and they – just as all who create false gods to worship have since Cain slew Abel in the Garden of Eden – seek to destroy all vestiges of the One True Creator God in our country!  They embrace any religious belief, including Islam, other named religions, and the secular humanist religion called "atheism," worshiping any false god rather than the One Almighty God!
~ ~ ~

"Because power corrupts, society's demands for moral authority and character
increase as the importance of the position increases."
Founding Father and Former President John Adams
THE ENDS JUSTIFY THE MEANS
On April 26, 2013, a jury in South Bend, Indiana found that fraud put President Obama and Hillary Clinton on the presidential primary ballot in Indiana in the 2008 election. Two Democratic political operatives were convicted in the illegal scheme after only three hours of jury deliberations. They were found guilty on all counts.  Read more: http://www.foxnews.com/politics/2013/04/26/officials-found-guilty-in-obama-clinton-ballot-petition-fraud/#ixzz2SxY3qCjk
I do not believe that radical collectivist/progressive candidates, Obama and Clinton, were oblivious to the actions of their operatives. . .
~
Today, America is reeling from the impact of the Obama administration's collectivist/progressive tactics as he and his fellow-radicals fundamentally transform America.  And, as much as I would like to deny the truth:

ObamaCare is working exactly as they planned!
". . . the dynamic of radicalism in general and modern liberalism in particular is to shatter society."  Robert H. Bork, "Slouching Towards Gomorrah: Modern Liberalism and American Decline," 1996, p.296.
[See the excerpts from an article by Mr. Obama's Columbia University classmate, Wayne Allyn Root, below, for a fascinating analysis of the Obama Agenda.]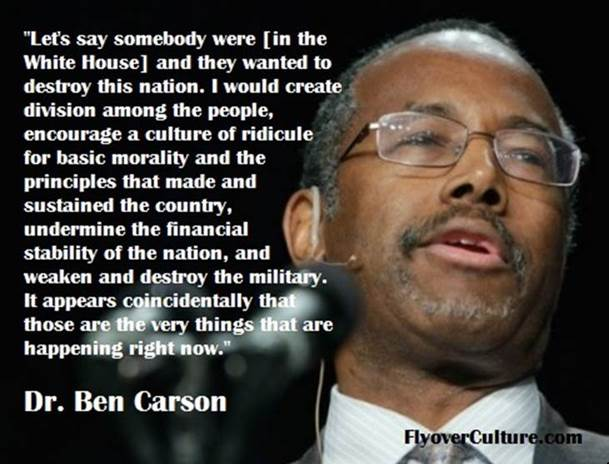 The current state of the nation witnesses to the fact that Obamacare is NOT ALL they are doing to scuttle the American Ship of State.  The most recent, highly visible evidence of the truth includes the ObamaCare Debacle, as it follows closely on the heels of the false accusations and escalated fanatical demonization of the TEA Party and its work to RESTORE OUR CONSTITUTION, and Our Liberty under God that it was established to protect.
Mr. Obama and his fellow-travellers are blaming the TEA Party and Conservatives in general, for the PARTIAL federal government shutdown.
Now that America sees the truth about ObamaCare, perhaps more Americans will understand why the courageous Senators and Representatives who made a stand against further funding of the Debacle

were willing
to
FUND EVERY OTHER
FEDERAL GOVERNMENT FUNCTION
in their principled opposition to
ObamaCare!
What is the TEA Party,
really?
TEA Party =

T

axed

E

nough

A

lready Party
Americans identifying with the TEA Party seek a return to Our Liberty under God, through restoration of our Constitution and the original intent of the Founding Fathers, rescue of American values and restoration of the Family.  Once accomplished, with the Blessings and Will of Almighty God, our nation will rebound from the downward plunge Mr. Obama and his fellow-radicals are deliberately causing.

The TEA Party and other Constitutional Conservatives are working hard to spread the word through education and participation,
to revive the
TRUTH
of
WHO WE ARE
and
WHAT MADE US
the
GREATEST NATION
EVER TO LIVE UPON EARTH!
EVERY AMERICAN AND RESIDENT ALIEN WHO LOVES AMERICA, OUR GOD-GIVEN RIGHTS AND LIBERTY, AND THE FREEDOM TO EXERCISE THEM AS ONE NATION UNDER GOD, IS WELCOME AT ANY TEA PARTY OR OTHER PATRIOTIC MEETING OR FUNCTION!!!  REGARDLESS OF POLITICAL AFFILIATION OR IDENTIFICATION!!!  REGARDLESS OF RACE, CREED, COLOR, ETHNICITY, NATIONAL ORIGIN, AND SO ON . . .
AMERICA,
WITH THE HELP AND BLESSINGS OF
GOD ALMIGHTY
WE MUST
SAVE OUR NATION!!!
FOR OURSELVES AND OUR POSTERITY!!!
AND FOR EVERY IMMIGRANT
YET TO COME TO AMERICA
FOR THE FREEDOM
FOR WHICH
SHE ONCE STOOD
WITHOUT QUESTION!!!
"He who passively accepts evil is as much involved in it as he who helps to perpetrate it.  He who accepts evil without protesting against it is really cooperating with it."  Dr. Martin Luther King, Jr
"If my people who are called by my name will humble themselves and pray and seek my face and turn from their wicked ways, then I [The Lord] will hear from heaven, and I will forgive their sin and heal their land."  2 Chronicles 7:14
"Perseverance and spirit have done wonders in all ages."
General George Washington
NO, AMERICA:
 The TEA Party and Republicans
did NOT cause,
nor orchestrate,
the recent
PARTIAL
federal government shutdown!

NOR DID WE
DELIBERATELY CHOOSE
THE
MOST PAINFUL WAYS
TO
HURT
VETERANS
THEIR FAMILIES
AND
OTHER AMERICANS
BY ORDER OF
BARACK OBAMA'S
ADMINISTRATION!!!

TRUTH: The Senate and Mr. Obama refused to discuss signing-on to fund ALL of the federal government EXCEPT ObamaCare.
They further refused to discuss even delaying the individual mandate forcing all Americans to purchase health insurance, even though the employer mandate has been delayed for a year!  WHY?

The individual mandate is the critical driver behind data collection of all Americans' private information, and control of our whole lives through control of that data and 1/6th of the nation's economy.
And, thereby
control of every aspect of our lives
!!!

It was not the TEA Party nor the Republicans who refused to bend in their efforts to stop the inevitable ObamaCare "train wreck!"
Mr. Obama, the Democrat-controlled Senate, and RINOs such as John McCain (Republicans In Name Only), deliberately caused the shutdown by refusing to consider the multiple opportunities the Republicans gave them avoid it.
THE COLLECTIVIST/PROGRESSIVES DESTROYING OUR NATION WANTED THE SHUTDOWN – WHICH ACTUALLY ONLY AFFECTED JUST 17% OF THE FEDERAL GOVERNMENT!!!
It was obvious the Obama administration wanted the partial shutdown and even spent months wasting taxpayer monies preparing for it, in the sadistic plan to cause as much pain as possible for American Veterans and other Americans, in their selective and tyrannical closure and attempted closure of national monuments, parks, other federally-owned properties, and their refusal to pay death benefits to families of military servicemen killed in action during the shutdown, interference with disabled Veterans' Benefits, and other unconscionable and unnecessary, arbitrary funding cuts.
Of all the unconscionable actions they committed,
in their hubris,
they even thought they could
CLOSE
THE ATLANTIC OCEAN
off the Florida Coast!
They wanted the shutdown in order to blame the TEA Party and Republicans for their own nefarious deeds.  And, many Americans who do not know the truth about Constitutional Conservatism fell for the ruse, believing the lies.
Their agenda drove their refusal to even consider nearly all of the Republican-passed House bills that would have funded specific programs Mr. Obama targeted for defunding in his deliberate campaign to inflict as much pain as possible upon that 17% of the government he selected for closure as "non-essential."  Initially, they even refused to allow the states to fund tourist attractions such as the Grand Canyon.  Drivers could not even stop on the roadway to view the gigantic busts of four of our presidents on Mount Rushmore!
Praise the Lord for every courageous American who resisted being denied access to OPEN-AIR NATIONAL MONUMENTS AND PARKS!

It was not the TEA Party nor the Republican Party
who selectively picked those national monuments, parks, and our military veterans to arbitrarily and sadistically inflict as much pain as possible!
These events are glaring examples of the "ends justify the means" tactic laid-out in Saul Alinsky's "Rules for Radicals," and liberally employed by Mr. Obama and his ilk.  See "WHO IS Obama Part 1, Part 2, Part 3, Part 4," for more on their radical philosophy and goals.

~
And, now, following close-on-the-heels of the shutdown,  the ObamaCare roll-out has proven to the REAL WORLD that Democrat Max Baucus, a principal in developing the content of the legislation, was absolutely correct, it is a train wreck!
But, for Mr. Obama and his fellow-conspirators it is a rip-roaring success!!!
For the majority of Americans, Senators Ted Cruz and Mike Lee and those courageous patriots who joined them in the effort to save We the People from the ObamaCare debacle, have been vindicated!
However, Mr. Obama and his fellow-radicals WILL NEVER admit the truth.  As radical collectivist/progressives, they are incapable of caring just what a disaster it is!  In fact, they see the failures as leading more quickly to their ultimate goal:
A "single-payer" health care system run by the federal government.
They do not care that We the People are suffering,
and will continue to suffer even greater harm,
as they destroy our nation under God.
~ ~ ~
For two analyzes of the ObamaCare travesty, see: http://www.hannity.com/article/defending-the-indefensible/18259 and, http://www.washingtonpost.com/politics/challenges-have-dogged-obamas-health-plan-since-2010/2013/11/02/453fba42-426b-11e3-a624-41d661b0bb78_story_3.html  or, if the long link fails, http://tinyurl.com/kr7nz6v
The Sean Hannity essay includes quoted material from the Post article, along with other information and commentary.  Of particular note, the excerpt below references a Wall Street Journal article from which Sean quoted extensively on his radio show on November 4.  [You must subscribe to the WSJ in order to read the article on their website.  You should be able to hear it on the radio show archives.]
Reportedly, advisers who knew better were concerned about Mr. Obama's repeated claim discussed above, that, "If you like your plan, you can keep your plan.  If you like your doctor you can keep your doctor."  The administration and Democrats in Congress knew this was not true and chose to perpetuate the lies in order to push the legislation through to passage, and continued lying thereafter, in order to assure their reelection.

In 2010, the administration projected that 51% of insurance plans would be cancelled by 2013, and they expected ALL to fail as ObamaCare takes further affect!
Mr. Obama, his administration, and the Congress were well-aware in 2010, that the grandfathering "fail-safe" was not going to protect millions of Americans from losing their plan and doctor!
Hannity says,
The Wall Street Journal provided similar insight over the weekend in crafting Obama's now-infamous message of "if you like your healthcare plan, you can keep it." The WSJ writes, "One former senior administration official said that as the law was being crafted by the White House and lawmakers, some White House policy advisers objected to the breadth of Mr. Obama's 'keep your plan' promise. They were overruled by political aides, the former official said. The White House said it was unaware of the objections." Politics above reality.  http://www.hannity.com/article/defending-the-indefensible/18259
This excerpt is from the Washington Post article:
On Dec. 19, [2010] Obama met with roughly a dozen senior White House and HHS officials, including Sebelius. They discussed important policy issues, such as how to persuade more young, healthy Americans to sign up for insurance. But the president had a deeper message. The health-care law, he told the gathering, according to participants, was "the most important thing" in his presidency. "We've got to do it right."  (Emphasis added.)  http://www.washingtonpost.com/politics/challenges-have-dogged-obamas-health-plan-since-2010/2013/11/02/453fba42-426b-11e3-a624-41d661b0bb78_story_3.html  or, http://tinyurl.com/kr7nz6v
~ ~ ~

THE TRUE GOAL BEHIND OBAMACARE
The emphasized portion, above, is critical to understanding the true purpose of the nationalization of health insurance in America.
Why is it okay for Mr. Obama to defy America, and the law as it still stands, BY USURPING POWER HE DOES NOT HAVE, TO MAKE MULTIPLE CHANGES TO IT?
"We must realize that there have been Hitlers and Lenins and Stalins and Caesars and Alexander the Greats throughout history. Why should we assume there are no such men today with perverted lusts for power?"  Gary Allen
Among those changes is his illegal gift to employers of a year's "grace" period before he makes them comply with the employer mandate.
But, he absolutely refuses to give an inch on delaying the individual mandate, regardless of the debacle it is proving to be . . .
Even with this illegal gift, employers are reducing employees' hours to part-time to avoid the mandate to provide insurance for all employees working 30 hours or more.  And, 77% of new jobs are part-time!

If the employers don't have to provide insurance, but individuals are force to have it, and millions are losing it as of January 1, 2014 – with all existing private sector plans expected to be lost as the effects continue – then MILLIONS upon MILLIONS of Americans will be FORCED to obtain insurance policies through the federal government.
OH, that is, except for those businesses and unions that have been given WAIVERS and do not have to comply with the mandates!
It is "the most important thing" to Mr. Obama and his fellow-travellers, because as mentioned above, the individual mandate is intended as a data-collection tool for gathering Aldous Huxley's "Brave New World" vision for a database of all personal information on every American as the base of complete collectivization of our nation under their god: the Collective Body.  [For more on progressive radicals, see "WHO IS Obama Part 1, Part 2, Part 3, Part 4]
Witness: the website was altered, before its attempted launch, to require those trying to sign-up to provide reams of personal information – in an unsecure environment! – before they could see details of the plan offered.  Who requires one's life history, and that even before revealing the details of a product and its cost?  No one!!!  Except someone seeking to collect information over-and-above obtaining a sale. . .  It's called an ulterior motive!
They know that gathering personal information purportedly to provide health care, is the gateway to all of our private details that are protected under the Fourth Amendment.
This massive database would be augmented with the intended data collection on all school children under the indoctrination tool, Common Core Standards Initiative!
[For those who are not yet familiar with Common Core, this excerpt is from  an article appearing as Breaking News on FoxNews.com, on November 6, 2013:
TEACHING MATERIALS ALIGNED WITH COMMON CORE, the controversial new national educational standards, are asking fifth-graders to edit such sentences as 'The wants of an individual are less important than the well-being of the nation,' raising concerns liberal politics are making their way into American classrooms.  (Emphasis added.)  See more outrageous examples at:  http://www.foxnews.com/us/2013/11/06/common-core-lessons-blasted-for-sneaking-politics-into-elementary-classrooms/?intcmp=trending
The red portion is classic collectivist propaganda and indoctrination for building The Collective!  The additional examples are more of the same philosophy and atheistic religious indoctrination.  Common Core MUST BE STOPPED!]

Government-controlled health care has been a major collectivist/progressive goal since formulation of their plan to transform America from freedom to tyranny a century ago!  The goal has been achieved in other nations, i.e. Canada, Great Britain, etc., and the radicals "smell the water," thinking they're "almost home," as they see the possibility of achieving the ultimate "success" in America.
~ ~ ~
Following are excerpts from Mr. Obama's Columbia University classmate, Wayne Allyn Root's October 21, 2013, article on the real purpose of ObamaCare.  The web page includes a video interview of Dr. Marc Siegel regarding insurance coverage details.  Please read the entire article at: http://www.foxnews.com/opinion/2013/10/21/why-obamacare-is-fantastic-success/
Why ObamaCare is a fantastic success
. . . I told them [the GOP] 5 years ago, 2 books ago, a national bestseller ago ("The Ultimate Obama Survival Guide
"), and in hundreds of articles and commentaries, that ObamaCare was never meant to help America, or heal the sick, or lower healthcare costs, or lower the debt, or expand the economy.
The GOP needs to stop calling ObamaCare a "trainwreck." That means it's a mistake, or accident. That means it's a gigantic flop, or failure. It's NOT.
Message to the GOP: This isn't a game. This isn't tiddly-winks. This is a serious, purposeful attempt to highjack America and destroy capitalism. 
This is a brilliant, cynical, and purposeful attempt to damage the U.S. economy, kill jobs, and bring down capitalism. 
It's not a failure, it's Obama's grand success. 
It's not a "trainwreck," ObamaCare is a suicide attack. He wants to hurt us, to bring us to our knees, to capitulate- so we agree under duress to accept big government.
Obama's hero and mentor was Saul Alinsky — a radical Marxist intent on destroying capitalism. Alinksky's stated advice was to call the other guy "a terrorist" to hide your own intentions. 
To scream that the other guy is "ruining America," while you are the one actually plotting the destruction of America. To claim again and again…in every sentence of every speech…that you are "saving the middle class," while you are busy wiping out the middle class.
The GOP is so stupid they can't see it. There are no mistakes here. This is a planned purposeful attack. 
The tell-tale sign isn't the disastrous start to ObamaCare. Or the devastating effect the new taxes are having on the economy. Or the death of full-time jobs. Or the overwhelming debt. Or the dramatic increases in health insurance rates. Or the 70% of doctors now thinking of retiring- bringing on a healthcare crisis of unimaginable proportions. Forget all that. 
The real sign that this is a purposeful attack upon capitalism is how many Obama administration members and Democratic Congressmen are openly calling Tea Party Republicans and anyone who wants to stop ObamaCare "terrorists." . . .

~ ~ ~
"I trust Providence will smile upon our efforts,
and establish us once more,
the inhabitants of a free and happy country."
George Washington
Itasca