"Blessed is the nation whose God is the LORD,"    Psalm 33:12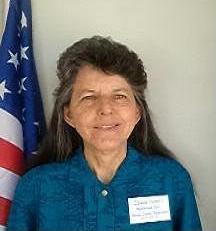 My name is Itasca Small.  A patriotic American, I am a proud Member of the Chickasaw Nation of Oklahoma.  A Constitutional Conservative, I have a lifelong passion for Our God-Given Liberty!  In the early 1990s, I published a newsletter, FREE AMERICA!!!: A Sentinel for LIBERTY.
     I believe there are Moral Absolutes, Truth is an Absolute, and America was founded on Absolutes, with God-given inalienable Rights, including Life, Liberty, and the PURSUIT of Happiness [Property].  (March 22, 2013: Please see my Post, "WHO IS Obama? Part 2: Foundation," Section II, for new thoughts relative to this creed.)

     My education includes an Associate of Arts in Philosophy, with Honors.
     I have life experience in several fields, including as a Consulting, Quality, and Manufacturing Engineer in the Aerospace Industry; have published technical papers, and have been active in my community – including running unsuccessfully in 2012, for Navajo County Supervisor, in Arizona. 
       My goal with this weblog is to provide a forum for information, resources, commentary and analysis on the current state of Our American REPUBLIC, how she became the greatest nation in the history of Man, and how she can be restored to being a nation whose God is the LORD.        Itasca Small

"And we know that for those who love God all things work together for good, for those who are called according to his purpose."       Romans 8:28